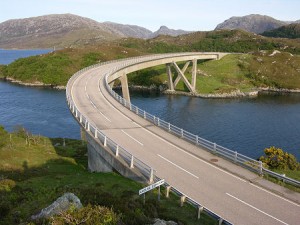 Namaste
I hope you have had fun festive season with your loved ones and that 2012 has got off to a wonderful start.
Usually in summer I am quite happy to just relax around home, reading and enjoying self time. This summer, however, I found myself having somewhat more adventurous experiences and I wanted to share a couple with you.
Firstly, my daughter and I went to South Asia over summer, spending the majority of our time in India. I have been there a few times before. India is a (some would say the) land of extremes which overwhelms as it soothes, challenges and confronts as it delights. For this trip we had a car and driver in each of the places we visited. All, bar one driver, were excellent.
I am familiar with the traffic all over Asia from previous experiences. Yet, for some reason, this time it felt very different.
Our first driver, Sanjay, drove out of the airport in New Delhi straddling two lanes. My daughter and I took a deep breath and looked at each other. So it began—horns; four lane roundabouts with traffic turning left from the right lane and turning right from the left lane; cars and buses, auto and bicycle rickshaws, bicycles, scooters all moving at once. Then there were pedestrians thrown in. We clutched the hand rest and breathed very deeply.
Within two days, however, it all felt different again, somehow easier and familiar.  Sanjay was a wonderful driver, calm and confident. The horns were not a sign of aggression but a way of alerting you to their presence, indeed this was a very clear form of communication (although one beyond my comprehension). Vehicles still passed each other leaving a gap of what looked to be a couple centimetres. Pedestrians still randomly crossed major streets. On a main city road you would still regularly encounter a bullock cart. Yet there was order in the chaos.
In the entire time we were there, we only once saw a scooter knock the back of an auto rickshaw. Road traffic accidents abound in India, but we did not see any (thankfully). Nor did we see animal kills on the road — and we covered some distances.
It is quite amazing what you become used to in a very short time.
The second adventure came when I returned to Melbourne. A friend asked if I wanted to be part of an exciting surprise. Exciting? Surprise? The only thing I knew was that I had to wear jeans and boots. I tried to work out what the surprise would be. A boat? But I wouldn"t need boots. Hiking? Certainly not my idea of fun.
When the motorbike first roared up the driveway I did not realise it was for me.
Let me say this—have always loved motorbikes, having my first ride at 18 (interestingly enough, through the streets of India where I was on holiday). Since then, witnessing on the road and during the many hours I have spent working in accident and emergency departments, the dramatic consequences of riding motorbikes had left stark images and replaced the pleasure with fear.
But I had said yes to the surprise. All of these images flashed through my mind as I warred with myself and tried to steady my breathing. Then, dressed appropriately in Kevlar and helmet, I climbed on.
For the first 20 minutes I'm sure I left bruises on my companion as I clung on fearfully all the while sending random prayers heavenward and focusing on my breathing to steady my mind. Then somehow the orange and pink blaze of the setting sun that reflected back in the sea caught my attention. The beauty of riding down Beach Road to Williamstown at sunset and back again at night, took over. My grip relaxed as my mind relaxed.
Foolhardy? Dangerous? Yes, absolutely. And for me a bit daring.
Ultimately despite the fear, it did in fact turn out to be an exciting surprise!
Namaste
Love & joy
Ranjani
* with apologies to Jack Kerouac.